Once every few months, the Neos team comes together to work on Neos CMS and the Flow framework. Neos sprint or code sprint is what it's called. 
Right now we are having a Neos sprint in Dresden at the Sandstorm Media office. They are hosting the event and are one of the main supporters, contributors, and users of Neos CMS.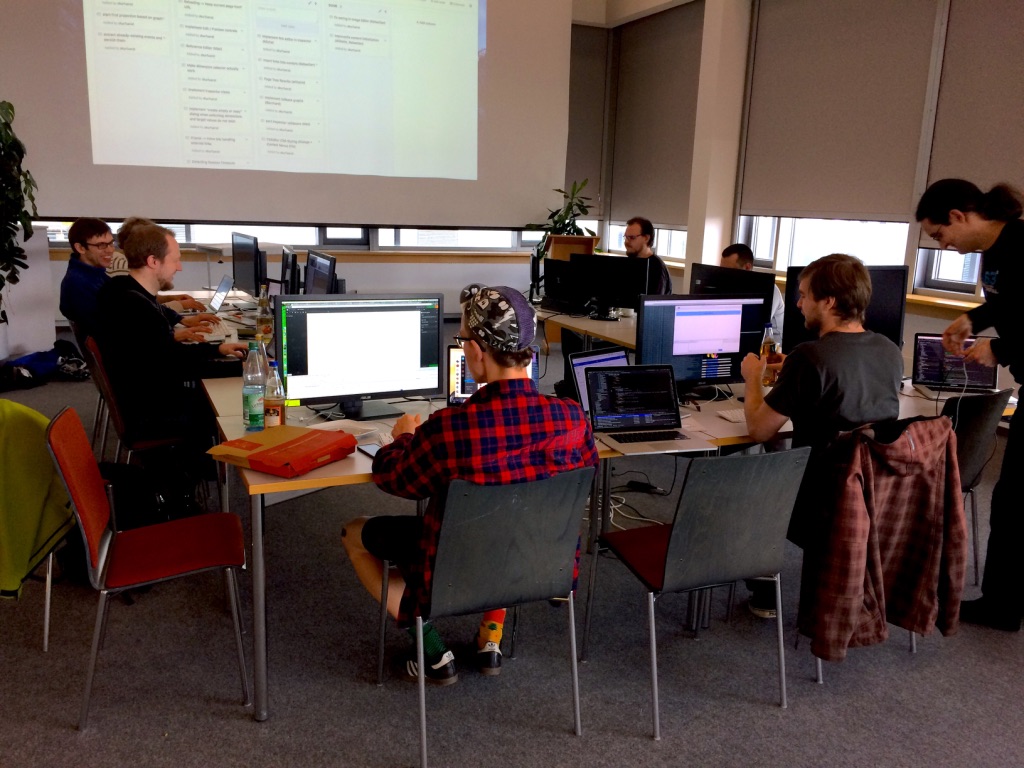 What is our sprint goal? 
We're mostly focussing on the UI rewrite (based on React), so that we can get this to a state where it can be actually used in production alongside the existing UI; so that people can give more sophisticated feedback. In this sprint, we are working on still-missing-features like an improved page tree, linking, better inline editing, validators, styling, and performance.
We also working on the prototype for the event sourced content repository as a follow-up of the workshop in December last year.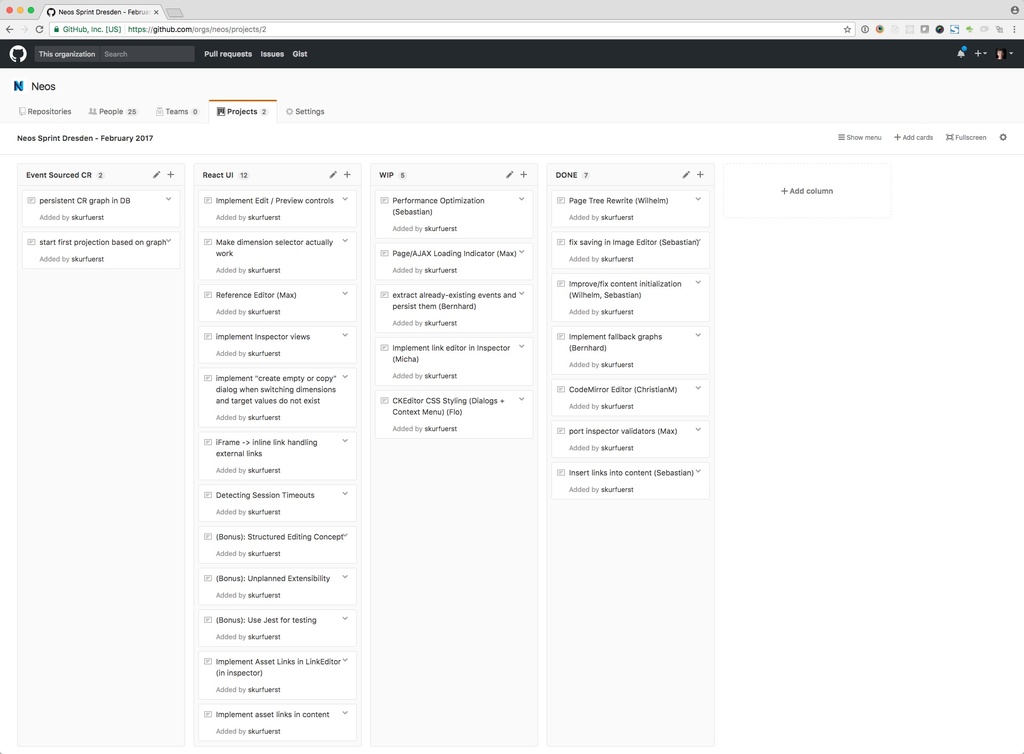 We also recorded a video which is a technical walkthough of the Neos CMS UI React Rewrite for potential contributors and interested community members:
Where and when are the next Neos events?
We're meeting next month (30.03./01.04.) in Hamburg for the Neos Conference - the main Neos event of the year!
Beside sprints, there are now also many Neos meetups in many bigger cities click here. 

The idea of a meetup is to allow people who already know Neos to discuss questions and learn more about the system, and people who are new to Neos or who are interested in it can learn from experts whether and how the system fits their needs. 
Find out when the Neos meetups are taking place. 

Joining us
We love new ideas and a new member is very welcome to the team.
Drop us an email hello (at) neos.io or join us on slack.