True WYSIWYG:
Content Management should be fun
No abstract forms and lists
Many CMS come with a lot of forms and fields to enter headlines, images, content, and so on. Some will display long lists of pages, articles or products. Others offer preview-buttons and fancy editing modes to help visualize the final page.

Neos is different. From the beginning it was built around real "What you see is what you get". Editors create content right in the preview of their page - so that they can focus on what they are best at - editing.
No "forgot to save"-s anymore
Nowadays you expect your favourite app to take care of your data. If you leave a document, you know that it has been saved in the meantime. If your device crashes, you expect that all your effort was not in vain and proceed where you left of.

So does Neos. It will save as you type. And if it expects an action on your side, it will clearly tell you.
Get ready for
TRUE WYSIWYG
in Neos CMS
What you see is ... what you expect
With Neos you can focus on your content, since you edit directly on your website preview.

No surprises, no hacks, no HTML or CSS that you need to adjust.
We wanted to build the best editing experience possible, so that you can concentrate on your work - not on your CMS.
---

Tailored to your needs
Headline ➡ text ➡ image - this is absolutely not the pattern you have to follow.

Neos looks at content from a different angle and its real strength lies in its flexibility. If you want to describe a product, it's a product - not a "headline-text-image-price" content element. If you to tell a story, it's a story.
It's up to your imagination what you need - Neos is going to deliver.
---
Format-as-you-go
Neos gives you all the options to format your rich text.
It's based on the most powerful tool on the web for doing the job: CKEditor.
You can add tables and use the powerful link editor that allows you to link across pages (and yes, it will automatically change URIs if you move the page), to Neos Media Elements (like PDFs), to external pages and much more.
---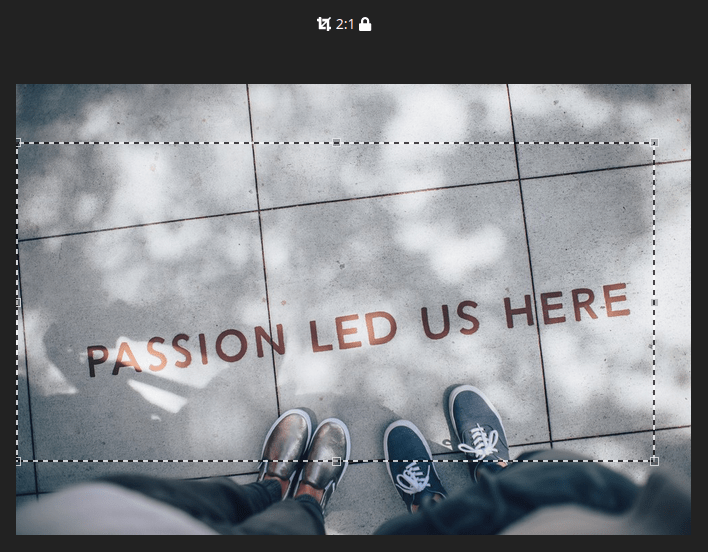 Frame your pictures
Neos ships with a great Media Asset Management solution. You can crop and resize images, replace existing ones, add documents, videos and organize your media.

In addition to that there are straightforward integrations to use picture databases like Unsplash just as if they were part of Neos.
---
Preview means pre-view
Some systems may give you preview functionality, but often you have to fake it, so that you can prepare your presents like parents on christmas eve. And then you forgot about the friendly search engine that found your article under the tree before the children could.

With Neos you don't have to worry. Whatever you do, nobody will take notice until you hit the publish button. And if you want to get the feeling of publishing but don't want to make it public, just use the option to publish into a custom workspace.
---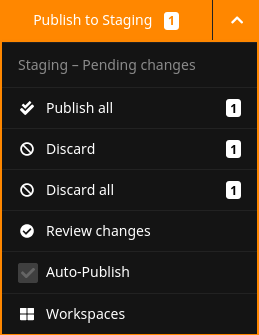 Collaboration big time
Most websites require more than one person taking care of the content. Neos has been built upon a strong concept of workspaces.

You always work in your own "personal workspace". Only you can see those changes, and Neos will clearly show in bright orange if you have any pending changes.

From there you can publish to another workspace that others can see, review and work on (e.g. "Staging").
Neos CMS provides true WYSIWYG
... and much more