The Munich-based Nemetschek Group is a globally leading software provider for the AEC (Architecture, Engineering, Construction) industry. With 2000 employees in 14 brands, the Nemetschek Group today serves around 2.3 million users in 142 countries from 60 locations worldwide. The Nemetschek Group is publicly listed since 1999 and quoted on the TecDAX.
---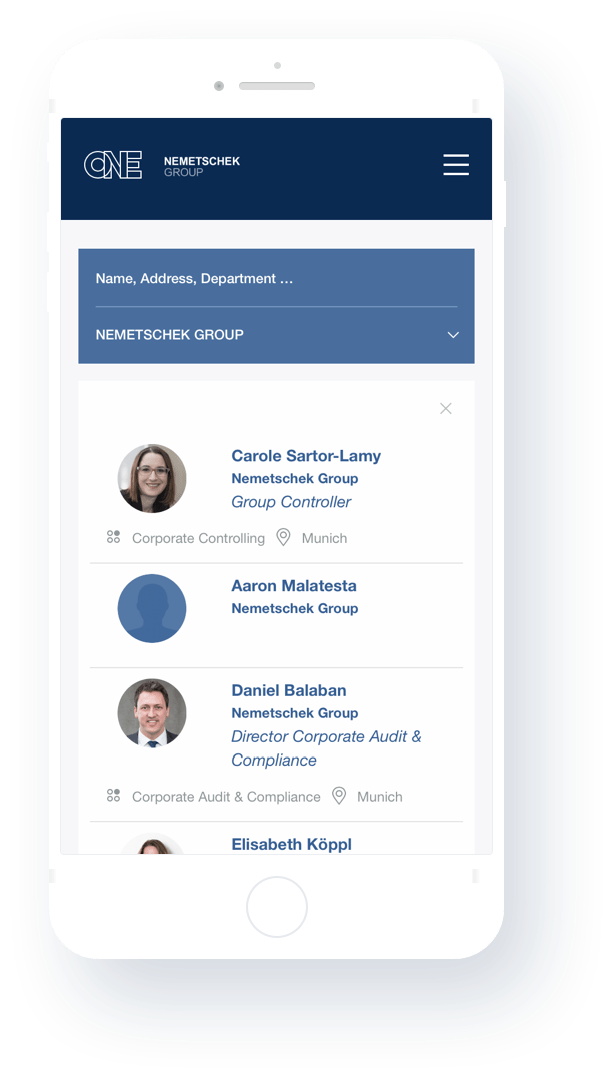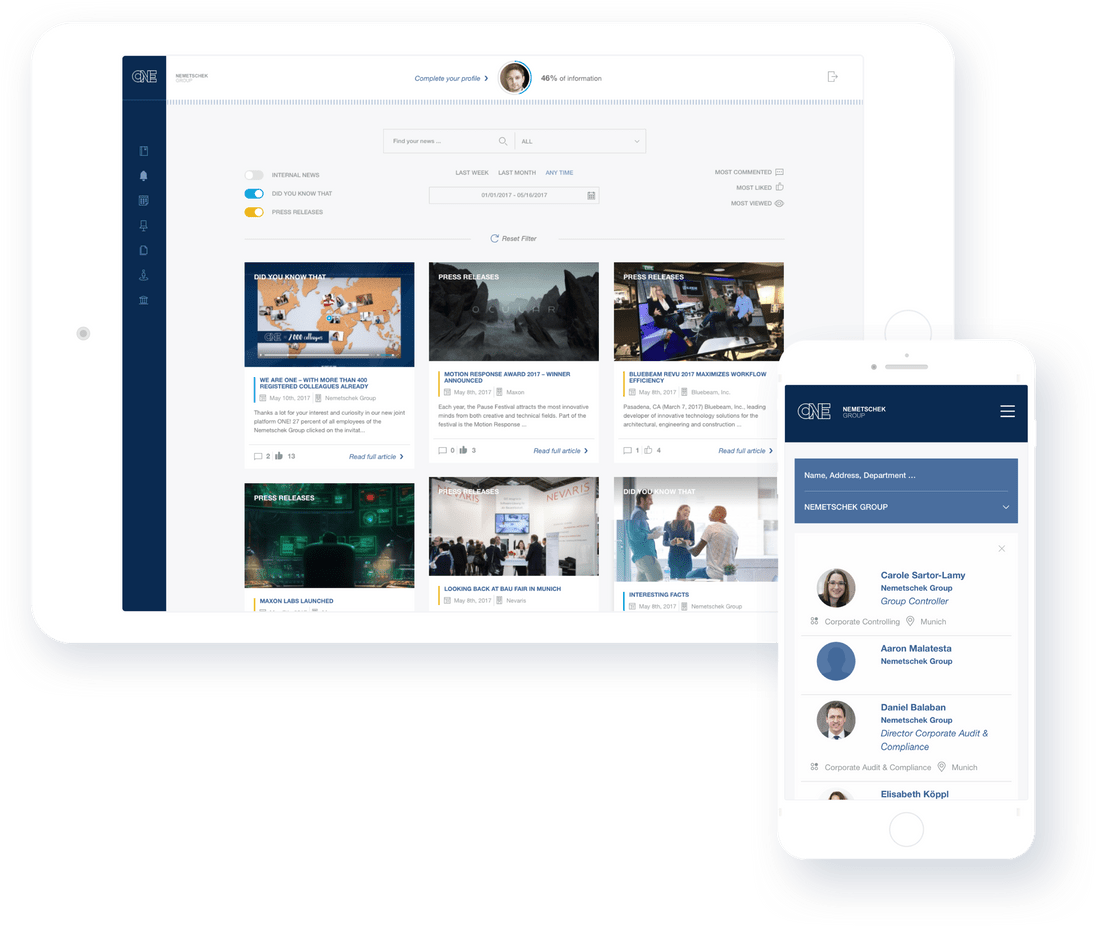 How Neos made the difference

The goal was to develop a communication tool for the holding and its 14 brand companies, some of which even being in competition with each other: enable and encourage networking, information flow, sharing of know-how … create a "ONE Feeling". 
We chose Neos to achieve this goal because, in our eyes, it is made for what was our major demand with this project – a flexible application character paired with editorial manageability.
Neos and the underlying Flow framework helped us building …
... a user-configurable dashboard page 
... an employee directory with a lightning-fast search (thanks to the comfortable integration of Elastic Search)
... a news-and-events module with social features such as comments, likes etc
... document management on a per-brand basis with tagging, filtering, sorting and highly granulated access control
---
Extendability/Application Framework (Flow)

Neos' Flow basis facilitates flexible custom development, enabling us to e.g. implement an elaborated media access control system to manage multiple user groups and levels in frontend and backend.

Performance/Speed


Simple and high-performance Integration of the REACT framework and – thanks to Fusion –  development of JSON templates required for REACT
Very smooth Elastic Search integration and support

Intuitive Backend Interface/Usability

Nemetschek ONE has document branches for each of the 14 brands.
 The company's editors are working distributedly all over the globe, and – no dedicated training was necessary for them in order to be able to administer their relevant contents.

---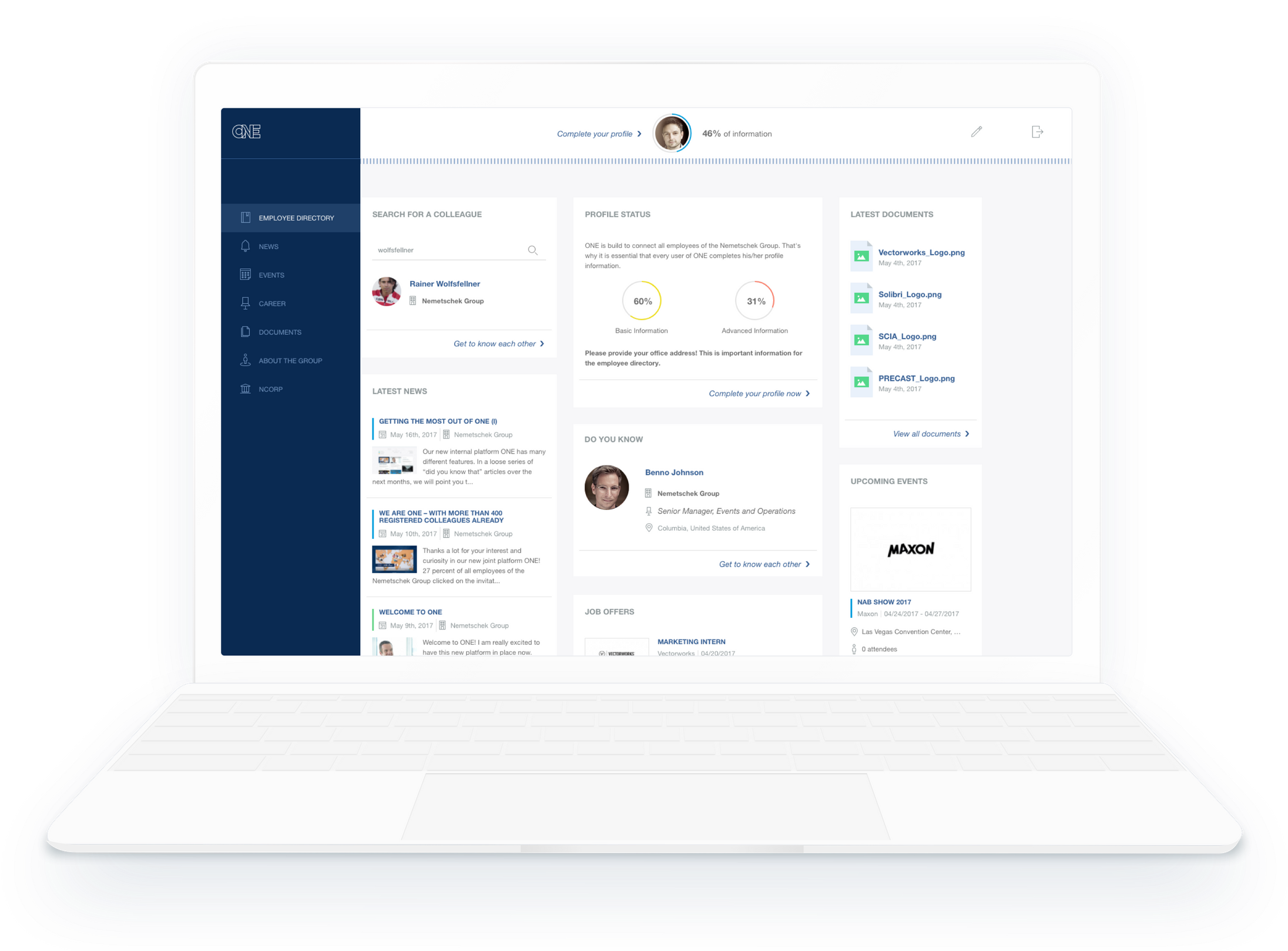 "Neos made it possible to gather content from Editors of all 14 Nemetschek Brands in an orderly and easy-to-manage fashion while still providing a maintainable, highly customized frontend with an "application character."
Format D are specialists for digital brand perception and are located in Munich. The agency creates innovative solutions in digital media through strategic expertise and creative skills: Conceiving and designing user-centred applications and implementing them using cutting-edge technology.