Swisscom, Switzerland's leading telecoms company and one of it's leading IT companies is headquartered in Ittigen, close to the capital city Bern. Swisscom's international activities are concentrated mainly in Italy, where it's subsidiary Fastweb is one of the biggest broadband providers. Swisscom is one of the most sustainable companies in Switzerland and Europe.
---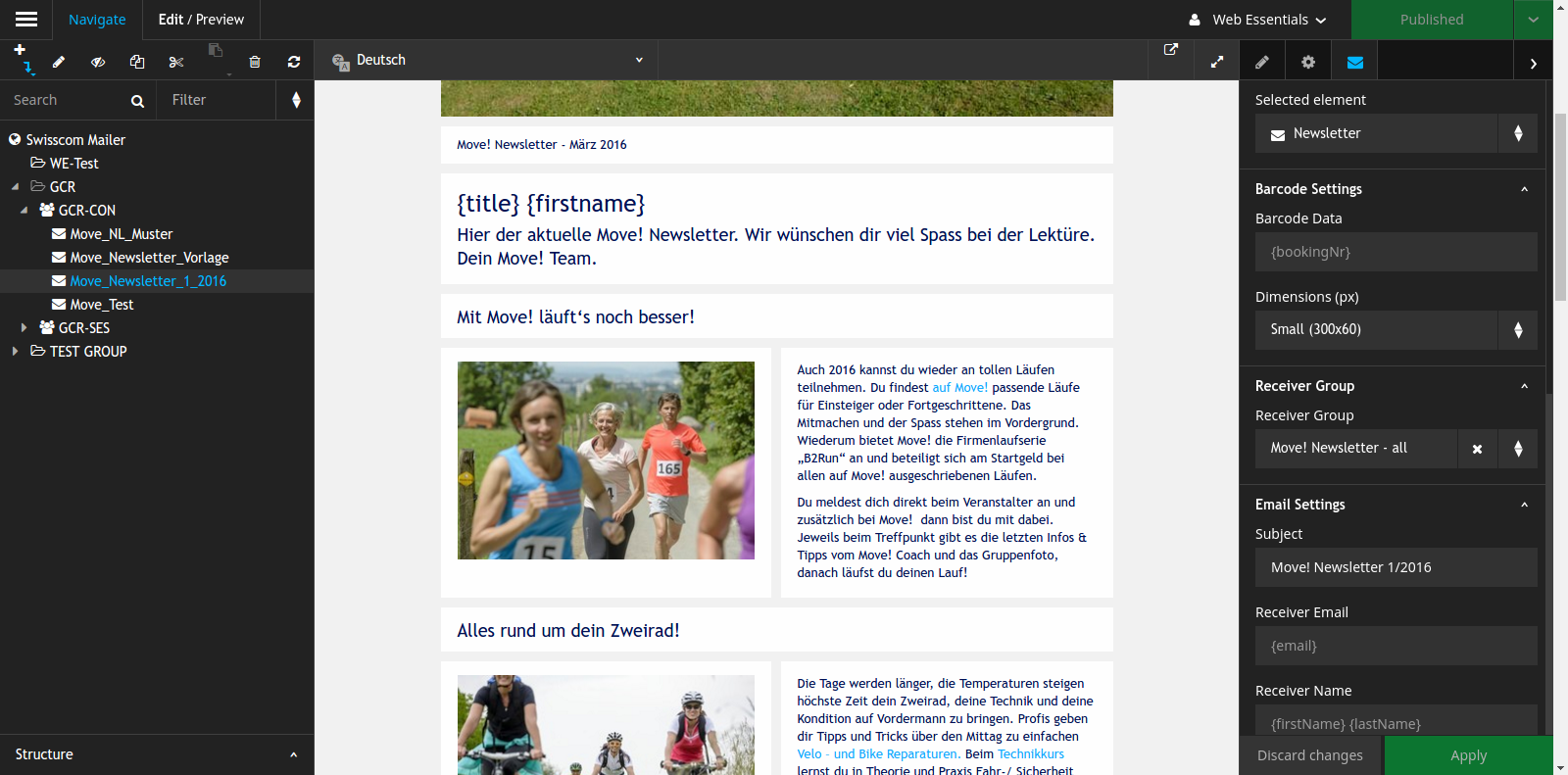 How Neos made the difference

Swisscom was looking for a self-hosted multilingual mailing solution that would be easy to use and would integrate with their existing user database. Neos offers intuitive content editing, content dimensions and through the underlying Flow Framework, integrations are made easily. It was also important to the customer to contribute something innovative back to the Neos community.

---
Flow integration
A Flow module provides an API to retrieve user data while a Neos module manages synchronization parameters and filtering.

Inline editing with imported data
Neos provides in-line content editing including insertion of custom data nodes such as imported user data.

---
Neos in the mailer architecture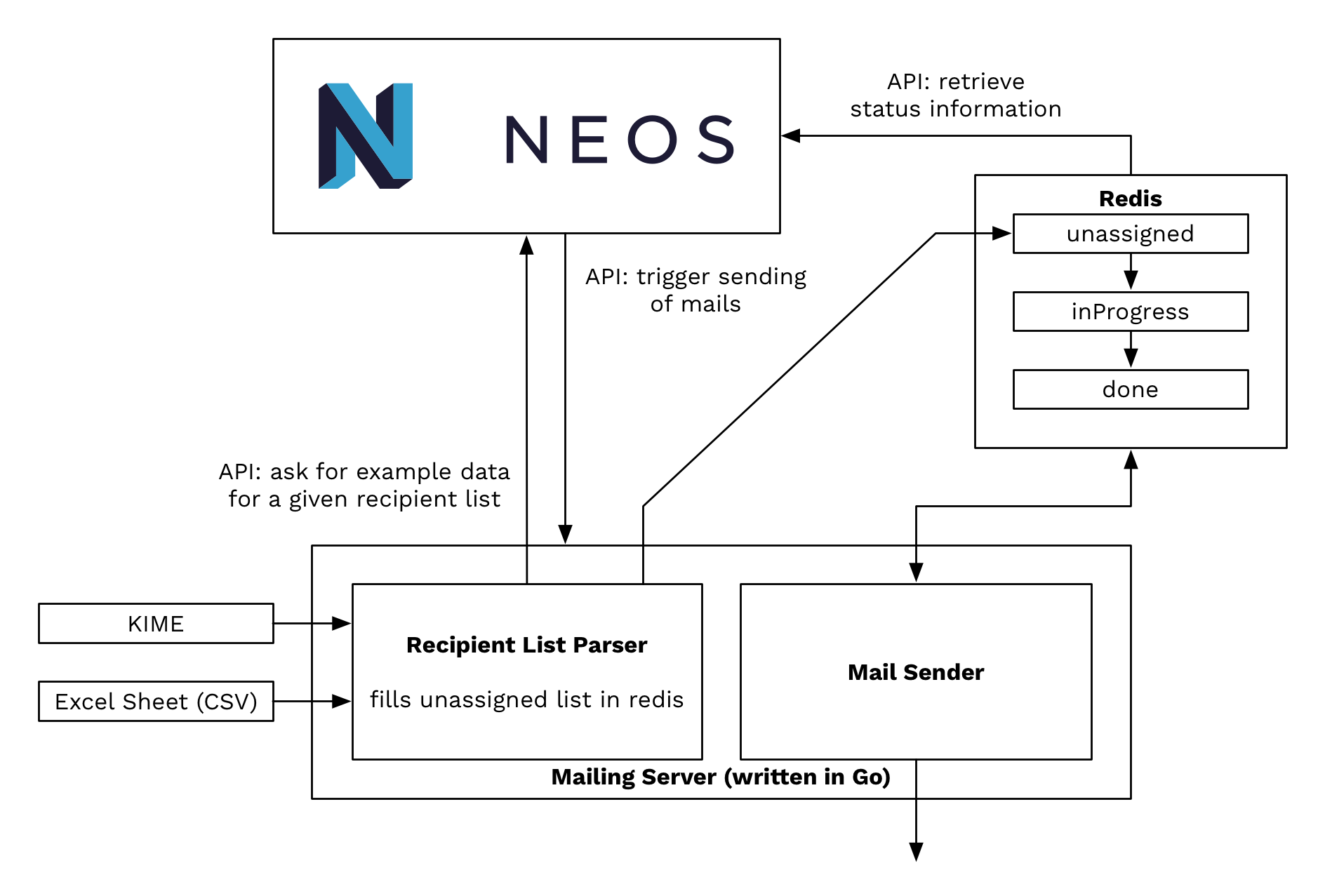 Neos
Inline editing allows the editors to create newsletters quickly. Recipient information can be inserted via custom data nodes giving the editors a feeling for the final newsletter.
Flow
A Flow module was written which retrieves the recipient data either from a proprietary backend system (KIME) or from a CSV file. A corresponding Neos module manages synchronisation parameters and filtering.
Redis
A fast key-value store is used to store user information and sending status. It provides the status information to Neos so that the editors have access to the status of their campaign.
Mailing Server
The mailing backend which merges the newsletter with the recipient data is written in Go to provide the required performance - the system was tested with more than 300.000 recipients. It can connect to Mandrill or an SMTP server to send out the newsletters.
"I have trained 8+ editors at Swisscom in how to use our new newsletter tool. One of the biggest assets is the good usability of Neos. Editors can build their own newsletters after a short training session and they are able to repeat it even if they have not used the tool for a couple of weeks."
Web Essentials solves the problem of customer proximity by creating nearness through technology. We are a social business based in Phnom Penh, Cambodia and Basel, Switzerland providing fair trade software.