It is a fun and interesting experience for me as an outsider and non-programmer to join the Neos core team at the Neos sprint in Hamburg, Germany. It was being hosted by Sitegeist and held at Sitegeist's offices.
This is one of the many sprints since Neos was started. These events are organized to facilitate time and space for the team to work together and to fully focus on improving Neos both in coding and shaping the project vision. Together the team brings the open source software to a new level.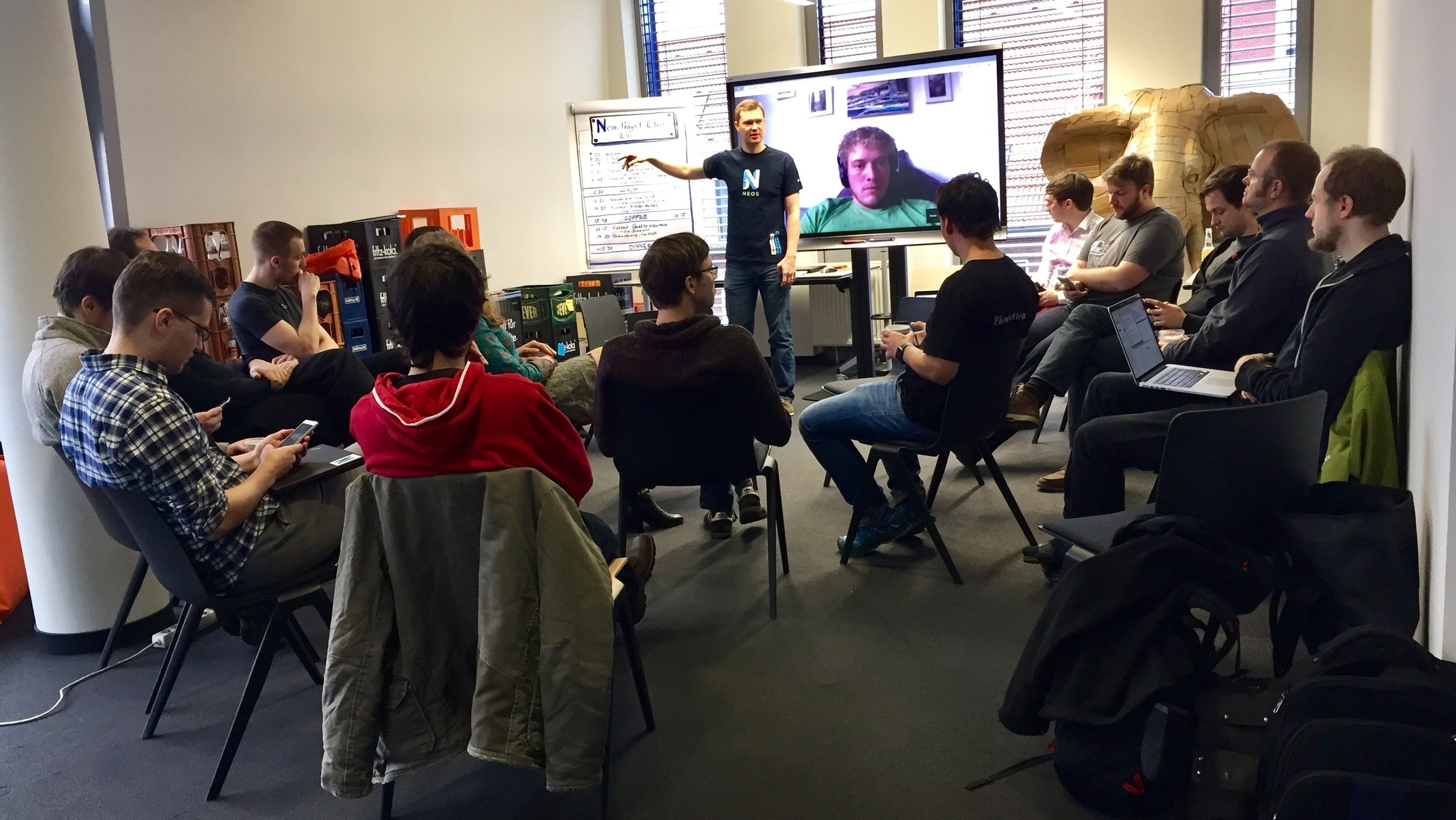 This great tool came from great contributions. One way for the developers to contribute is participating in sprints. There were about 20 Neos core team members who participated at the sprint. Many came from different regions of Germany. Others came from Austria, Russia and me from Cambodia. I am not a developer and not a team member yet but I want to become one. 
Being a Neos team member is 100% self-driven, self-motivated. The contribution is a strength that comes from their heart. Putting time, ideas and money into it even though everyone has their own business or have to ask their company to participate. Neos is Open Source, so of course, it is free. At the code sprint most participants earn no income but each one of them is using Neos at their company for their own projects. 
Day 2 was a very interesting day for me. Because it was a retrospective day for the team. Having 20 people in the same room discussing ideas and what they want to achieve for the project was tough. Even though everyone shares their passion for the project, it is not always easy to find the right direction to go to. It was one of the challenges that the team had to work on together. But after a whole day of long discussions, the team made decisions that satisfied everyone. After that big retrospective day, we had a nice dinner together and they continued their favorite activity "working on Neos" in the evening. 
On the third day, I saw how the team continues to work pretty good together to achieve their goals. It is a challenge to be part of the team, sometimes and many times they come across complex problems and complicated topics. But together they always master obstacles. Within the Neos team nobody is bigger than the other. All are equal and your contribution to the team counts.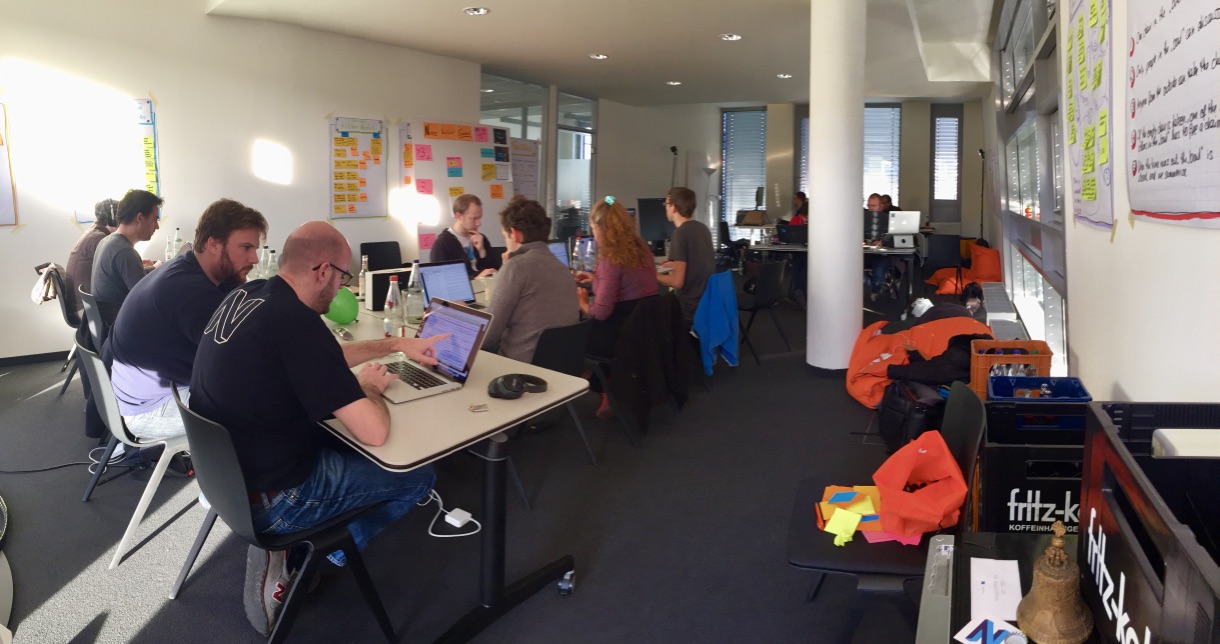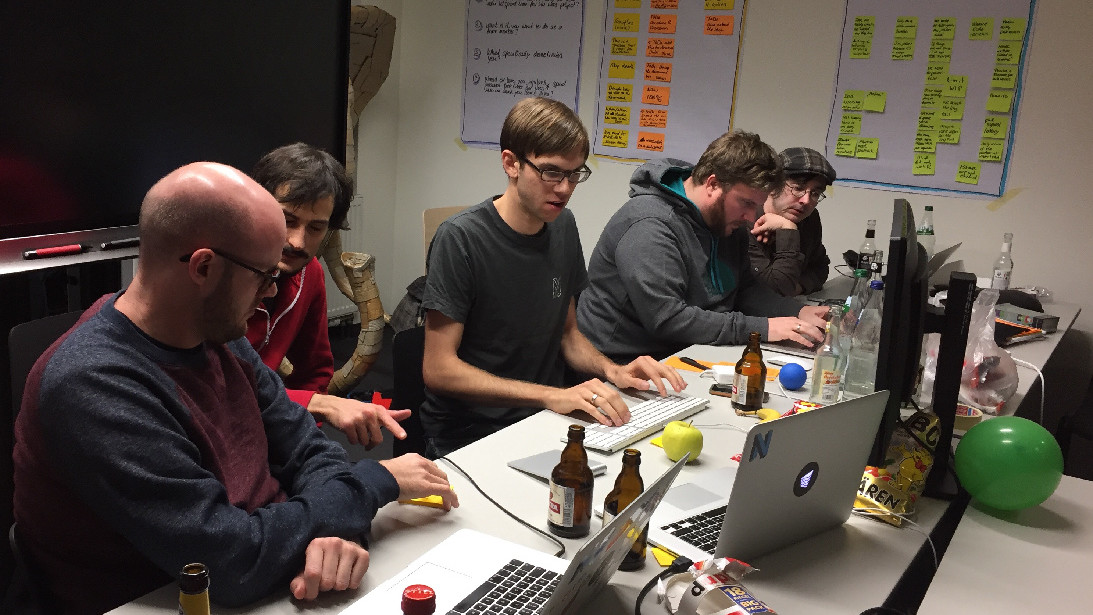 You can find more impressions from the sprint on Twitter.
The Neos Team would love to have more members. And you are very welcome to join this team! It doesn't matter which country you come from, they all speak fluent English. They are fun to talk to and not only about coding ;)
During this sprint I've been in the room with the team from day one and I saw how the empty walls became covered in notes of ideas and agreement. Seeing and hearing the conversation of their strong commitment made me want to become a part of the team. So that was why I wrote this blog post, being a possible new member of the marketing team. This is new to me, I have never written a blog post by myself before.
Everyone is welcome on the team! If you are not a programmer like me, you can work on marketing or communication or branding, or user experience or soon book keeping or administration. And if you have yet another skill let the team know! They sure have exciting things for you to do.
If you are a coder you share our spirit if you:
love coding and are passionate about turning your ideas into real products
consider user experience important
never stop learning about new technologies and
want to make new features that serve people
Below are some reasons, why the team join and enjoy working on Neos. Hopefully, that gives you a push to be part of the team.
"There are great people in the Neos team from whom I learn a lot for myself personally and for our company" - Tobias Gruber
"Great people and a great project." - Karsten Dambekalns
"A highly skilled, international team to interact with; Contributing to a worthy product" - Bernhard Schmitt
"Because the whole project fascinated me right away when i first came in contact with it over a year ago." - Gerhard Boden

"I want to improve software/website development for anyone and myself. And I think that Neos is a good basis for this." - Bastian Waidelich
"Besides being good software, that's fun to work and develop with, Neos also inspires my vision of not only how to build websites effectively and sustainably, but also how to provide an intuitive editing experience to the people who are working with content. I love the challenges that the project puts me in and I love to work with and learn from all the awesome, passionate and skilled people involved with it." - Wilhelm Behncke
"I like the ideas and the mindset of Neos, especially the aiming for simplicity for editors and the openness to changes and improvements. I like to spend a part of my time working on something i believe in." - Martin Ficzel
Get in touch with the team on Slack (if you are new, sign up here) or meet us at the next Neos Conference!
PS: And remember not to worry if you are not German speaking. They speak fluent English. Have a look at the current teams - one of them could be your future team! :) 
---