Gewerbemuseum Winterthur
At the heart of Winterthur's old town, the Gewerbemuseum Winterthur stages exhibitions that intersect between design, art and everyday culture. The gallery shows the familiar in an unfamiliar way, asks relevant questions, presents surprising and sensual insights into current topics and temporal phenomena and offers broad access to the world of materials.
---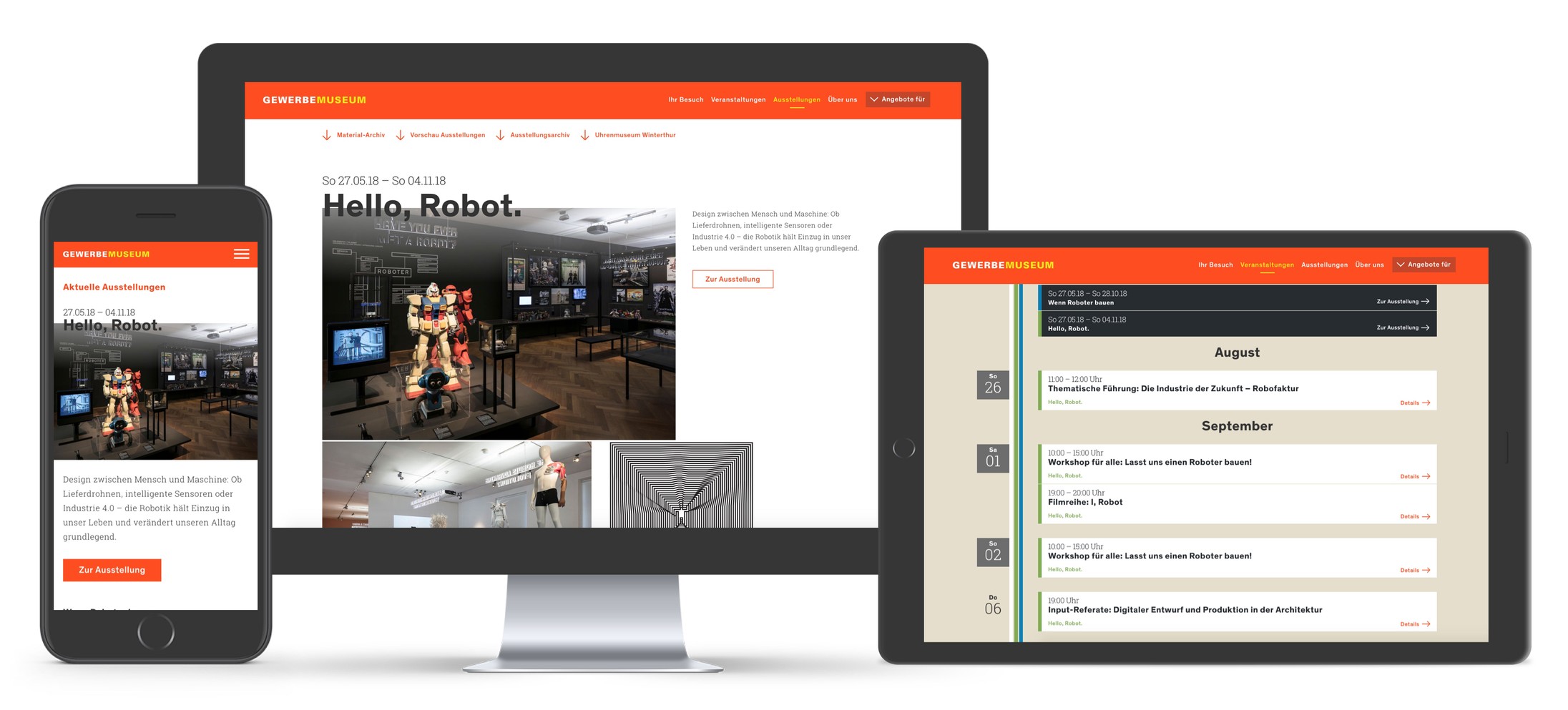 How Neos made the difference
The Gewerbemuseum Winterthur's current website is to be replaced by a modern open-source solution. Exhibitions and events in the museum need to be presented prominently and attractively. The new website appeals to all target groups - from the interested specialist audience to families, schools and media professionals. For the Gewerbemuseum Winterthur, ongoing GmbH is developing a website based on Neos CMS together with Crafft.
The highlight of the website is the integrated events calendar. The challenge here was to combine exhibitions lasting several months and events with precise dates in an attractively designed timeline. At the same time, media representatives will find comprehensive documentation on the individual exhibitions on the website.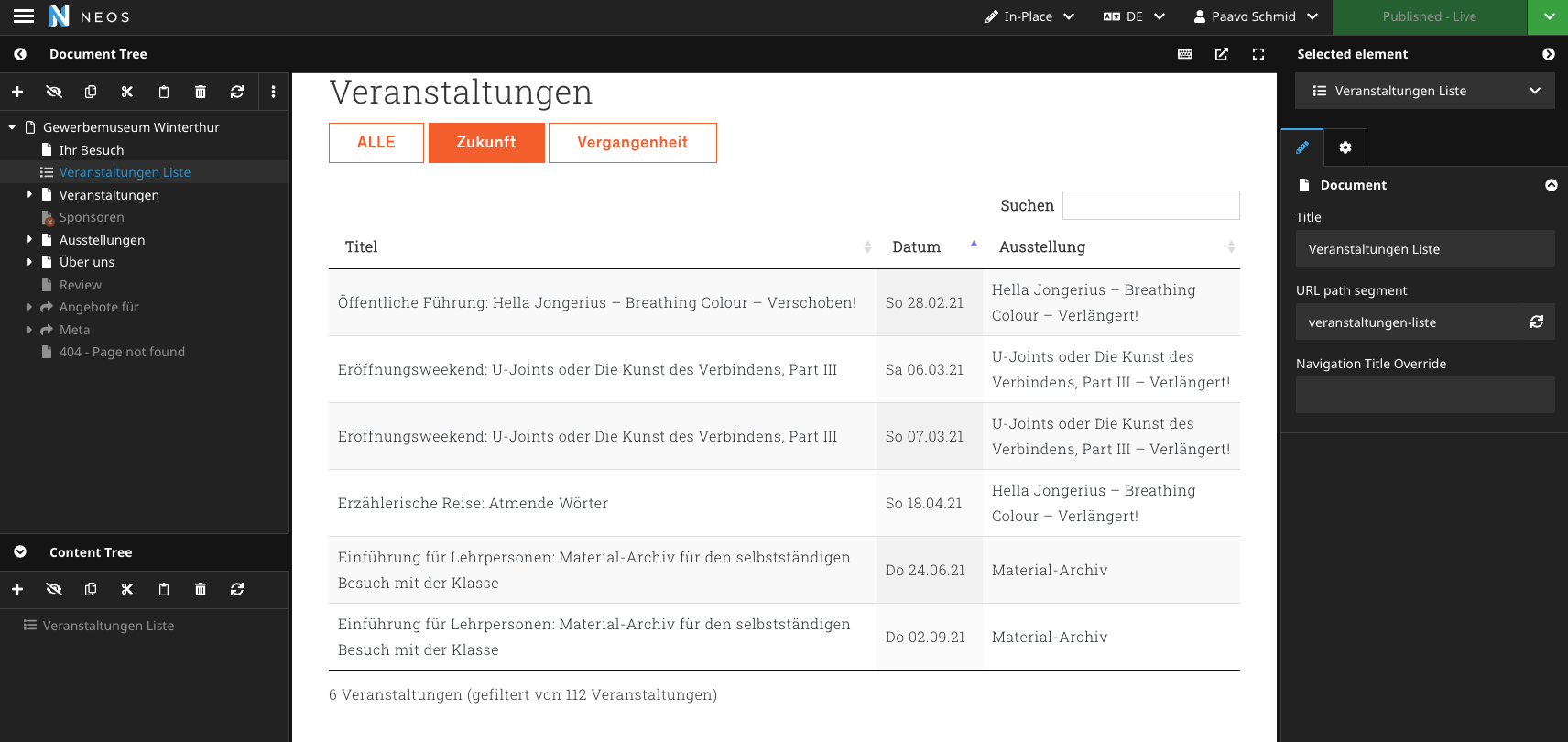 Content modeling
Thanks to the versatile content repository, data can be stored in Neos in a clean and structured manner, without having to set up your own database structures. The events calendar is a good way of demonstrating how complex structures can be easily implemented with Neos on-board tools. An exhibition can contain several events. Each event is linked to one or more target groups. The editor can easily create these links independently in Neos using intelligent dropdowns.
One Neos - many Websites
The website was developed so as to enable the website of the Uhrenmuseums Winterthur, which is affiliated to the Gewerbemuseum Winterthur, to also be displayed with the same CMS instance. For the customer, two websites with independent content and design can be managed from one central interface.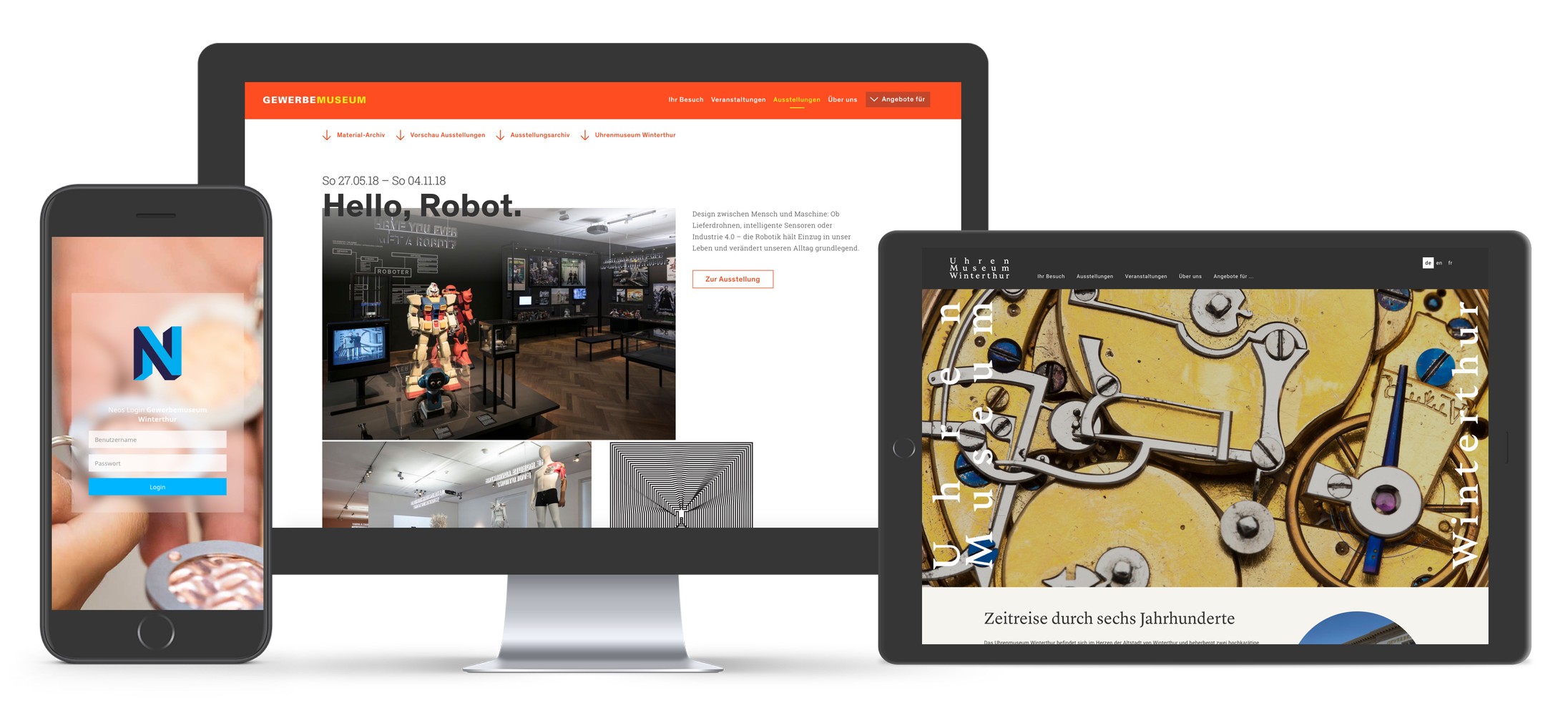 ---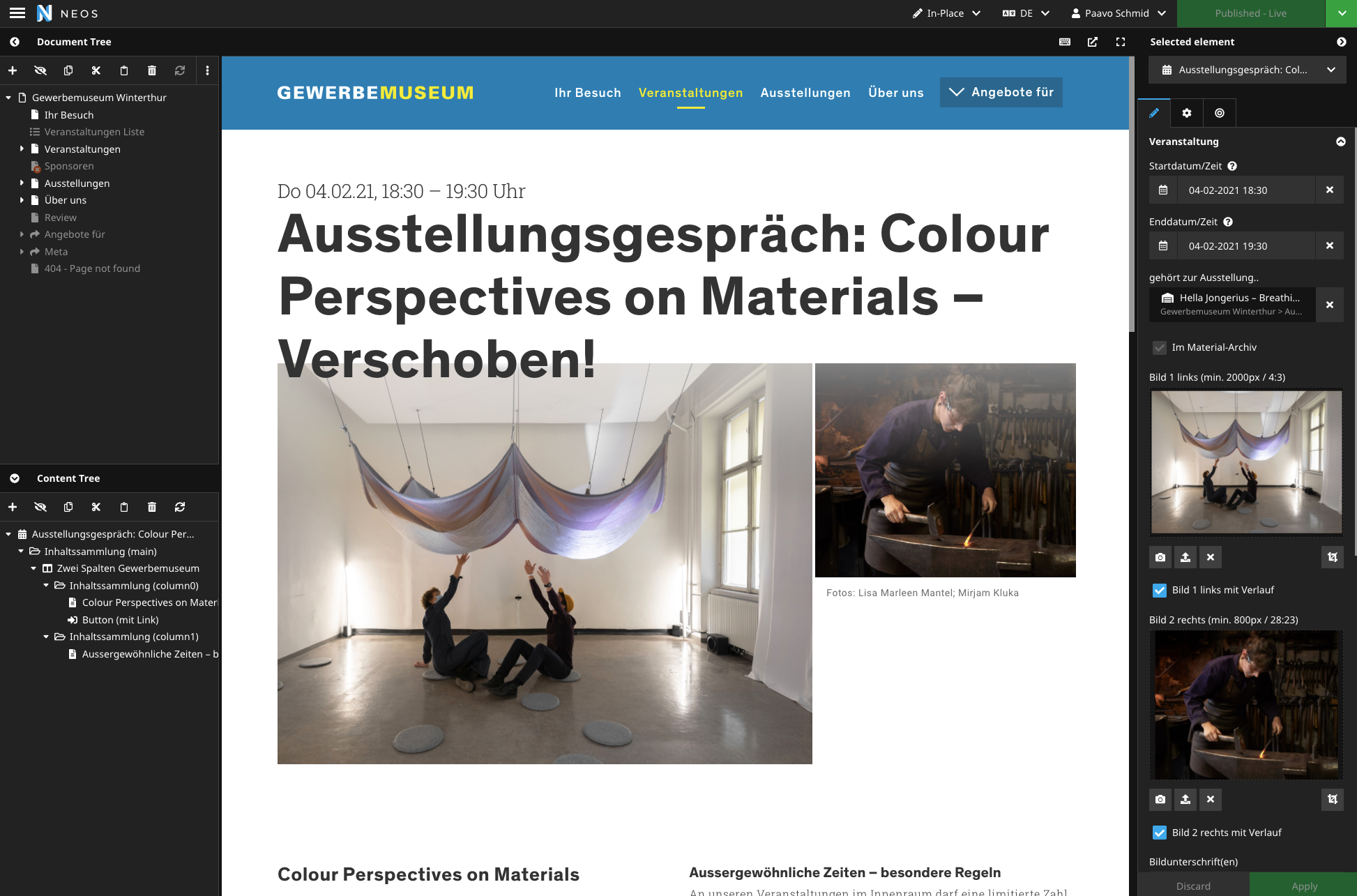 "Thanks to the flexible modular system, our web content manager can respond to the different communication content in harmony with the situation. We are also pleased about the scope that is available for individual design, yet with automated processes."
ongoing supports companies and agencies in (almost) everything that happens online.
Not only is ongoing a Neos agency that implements complex content management solutions, it also supports national and international customers with e-commerce solutions, ERP connections or complex web applications.
ongoing GmbH was founded in 2006. Since then it has progressed to become an online agency with a high level of technical and project expertise and has succeeded in implementing solutions for reputable customers. All employees have a sound technical background and constantly keep themselves up to date.