FOUR PAWS - International
FOUR PAWS is a global animal welfare organisation for animals under direct human influence, which identifies abuses, rescues animals in need and protects them. Our vision is a world where people treat animals with respect, compassion and understanding. FOUR PAWS was founded more than 30 years ago by Heli Dungler in Austria. In addition to our headquarters in Vienna, they have offices and projects in Australia, Austria, Belgium, Bulgaria, Germany, Great Britain, Kosovo, the Netherlands, South Africa, Switzerland, Thailand, Ukraine, Hungary, the USA and Vietnam.
In 2016, our claim to map 15 country sites as well as web presences for 10 FOUR PAWS animal welfare centres and various campaign sites with one system, while fulfilling the most modern technology with good user experience for editors (in the backend) and readers (in the frontend) equally, led to the decision to use NEOS as an international CMS. Since then, the NEOS CMS has been the foundation and central platform for the digital appearances of FOUR PAWS.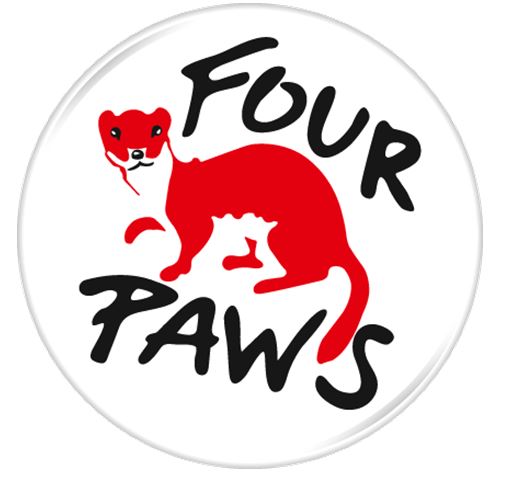 ---
How Neos made the difference
To date, FOUR PAWS has 27 websites with over 50 domains online addressing all kinds of animal welfare affairs. Besides national organizations, FOUR PAWS is also operating animal sanctuaries and is deploying strategical campaigns to mobilize people around the world to take action. The ability to quickly publish high-quality content and customize it for a specific region or target group, without producing duplicated content is key for a successful global strategy. Neos CMS does not only have a very intuitive interface for editors, and a powerful dimension system but also delivers as framework for developers to provide key features like the content hub or content outlets.

Content Hub
The Content hub is the global content management component. Editors can search and claim content for their individual outlet needs with just a click.
Content Outlet
Organisations, sanctuaries and campaign teams utilize the Content Hub to deploy for a specific outlet website and customize content quickly for various markets.
NEOS CMS supports the editors in various ways: While other content management systems prefer the classic separation of backend and frontend, NEOS impresses with an innovative user interface, as the user can edit all contents directly in the backend in the sense of WYSIWYG ("What You See Is What You Get"). This not only makes work for web editors easier, but above all much more intuitive. Thanks to the customization that we developed with web&co, it is now possible to share content with almost a mouse click across countries and languages. #SharingIsCaring
"Neos CMS is the backbone of our digtal content strategy. More than 40 FOUR PAWS editors in 11 countries and 7 languages use NEOS almost daily, and the number is constantly growing. We feel and see the advantages of NEOS CMS strongly in our operative business"
Neos CMS meets FOUR PAWS
The fact that we can use one system for different requirements of country, animal welfare centre and campaign sites helps us with internal processes and makes us more flexible and faster. Technically we are at the cutting edge with NEOS and through the close and successful cooperation with web&co, we are constantly developing the system for our needs and new innovative campaigns.

Especially as a NGO it is important to us that we can work efficiently and that our digital public image reflects our growing organization. Furthermore, we are excited to support the open source idea by using NEOS CMS. We regularly benefit from the innovative further development and are also pleased when our NEOS agency web&co from Vienna makes developments available to us as a contribution to the community.
Meet Neos Dresden 2019 - Case Study (german)
---
We are an experienced full-stack web design and development agency located in Vienna, Austria.
With our digital solution delivery competence we explore new insights with our customers and apply it every day.