Allplan
"Allplan" is a swiss software company which develops software solutions for architects and engineers world wide. With more than 40.000 users, the Allplan software family is an industry pioneer and enhances the workflow of its users with innovative and intelligent features from rough drafts to finalized 3D models and CAD sketches.

---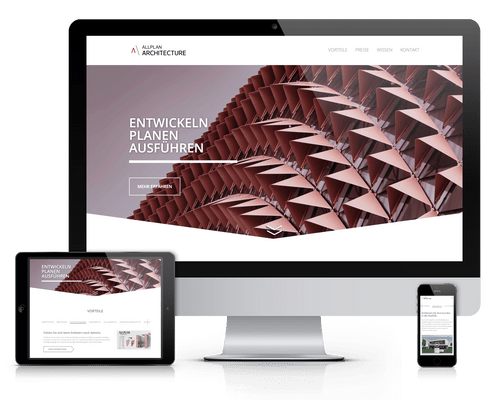 How Neos made the difference
"Choosing Neos was only rational to us, since it offers the easiest, most flexible and usable content administration out there and is also the best fit for building a nice onepager site. Pretty soon we acknowledged how flexible Neos really is, since we had the requirement of building a multi-domain site with custom restricted elements for each domain. All site variations are sharing the same styles, but are adjusted in regards of content elements where needed.
The easy integration of Neos with deployment systems like Surf is also a really nice feature, which we are using everyday. This feature ensures that deployments are way more safe and the stability of the site during deployments is guaranteed."
- Stefan Bruggmann, webexcess.
---
Flexible templating
The flexible templating based on Fluid allowed to create highly customized and editable elements, which are served to the user as a nice looking onepager.
Fusion based rendering
The rendering process of Fusion allowed to deviate the editing experience in the backend to be more editor friendly from the final output as a onepager.

Editor user experience
Neos provides the customer an easy to understand interface which enables their editors to modify the site in a structured and intuitive way.

---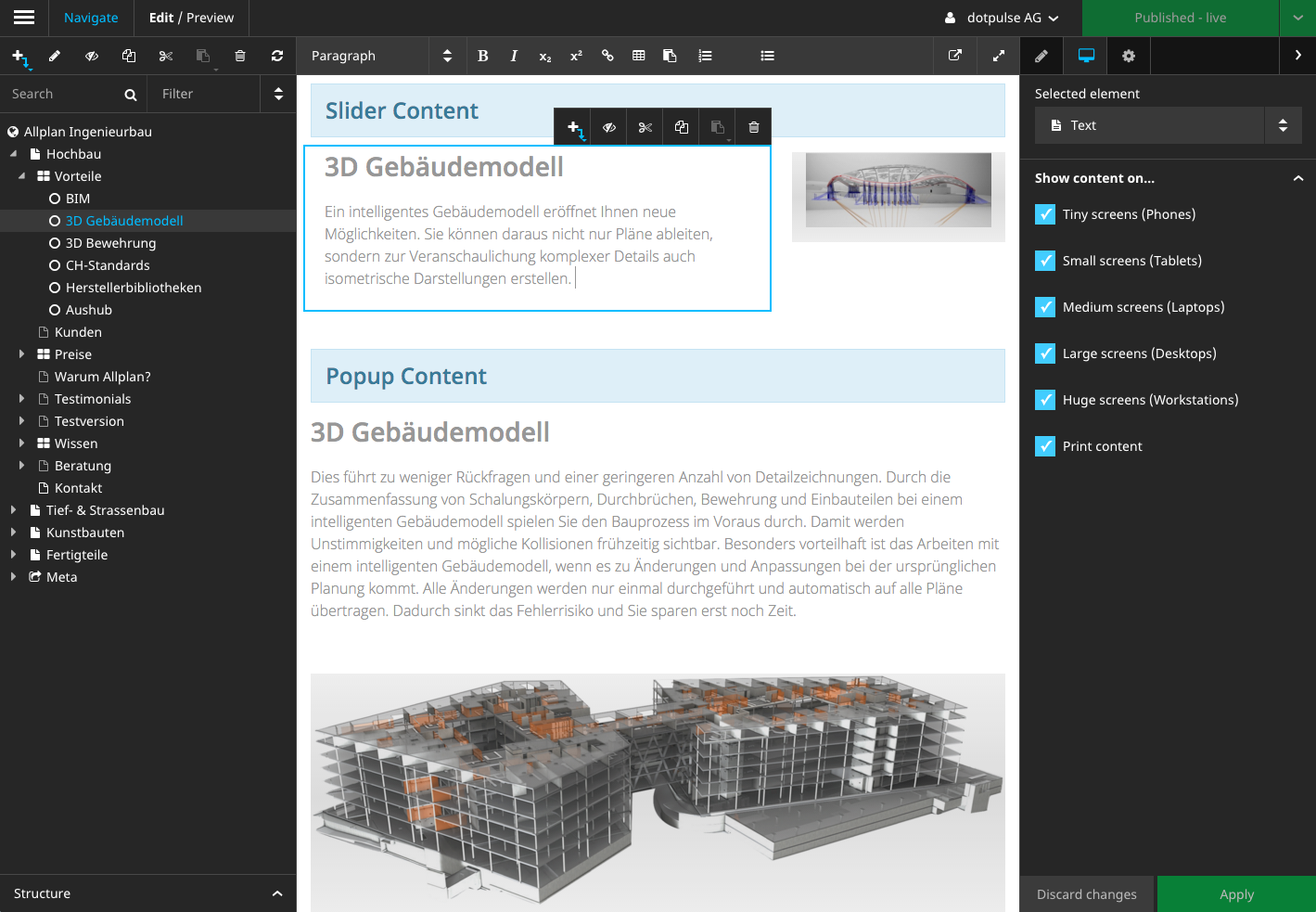 "The website communicates the features and advantages of Allplan's CAD & BIM Software tangibly, convincingly and helps us to attract new customers."
dotpulse identifies opportunities in the digital environment for medium-sized companies and shows them objectively, practically and holistically how these can be implemented profitably.
We seize these opportunities through a systematic approach, an independent position, measurable targets and creative solutions. We take over the implementation ourselves or we realize it in cooperation with specialized partners.
webexcess realizes web projects with high demands on content structure, usability and sustainability.
We are passionate about developing tools for greater efficiency, quality and enjoyment of work in the digital world. Our solutions are designed for the long term and will survive the next design cycles.