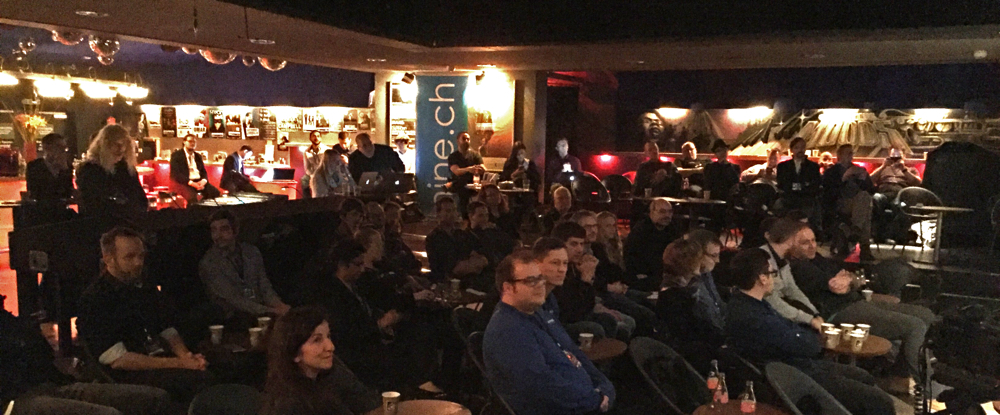 The second Meet Neos Conference which took place on November 30th in Zurich was a great event! Organized by dotpulse AG, about 60 Neos enthusiasts met to learn about Neos, share their experiences, and see its great capabilities as a content application platform in action. A quick poll with the audience showed that it was the first encounter with Neos for more than a dozen of the attendees.
Already announced at the first Meet Neos in Hamburg, dotpulse did an excel job to recreate the atmosphere of hands-on experience, expert conversations and deep insights in a professional and casual format.
The Talks
Stefan Bruggmann from dotpulse & Sven Ditz from sitegeist opened the Meet Neos conference
Robert Lemke & Tobias Gruber talked about Neos' capabilities as a Content Application Platform
Christian Müller presented the newly formed "Agile Teams - the Neos Way"
Show Cases part 1
Christian Müller shared insights into content strategy in his talk "A Technical View on Content Strategy"
Show Cases part 2
Robert Lemke & Tobias Gruber delivered the final talk of the conference about "The Neos Future"
Stefan Bruggmann & Sven Ditz delivered the closing session, thanked the sponsors and opened the Apero & Networking part of the day
Announcements
Neos Award
During the "The Neos Future" talk Sven Ditz unveiled the Neos CMS Award, which will be awarded during Inspiring Conference. Be sure to submit your Neos project for this cool award!
Meet Neos 2016
During the closing session the location and time of a Meet Neos event in 2016 was announced: 22nd September on Mallorca!