Markenboden.de
Markenboden.de offers a wide range of products as well as guidance, information, and inspiration on all topics related to high-quality flooring – from parquet to laminate to design flooring. All products on Markenboden.de are 100% made in Germany and can be purchased online or locally from competent specialist retailers.

---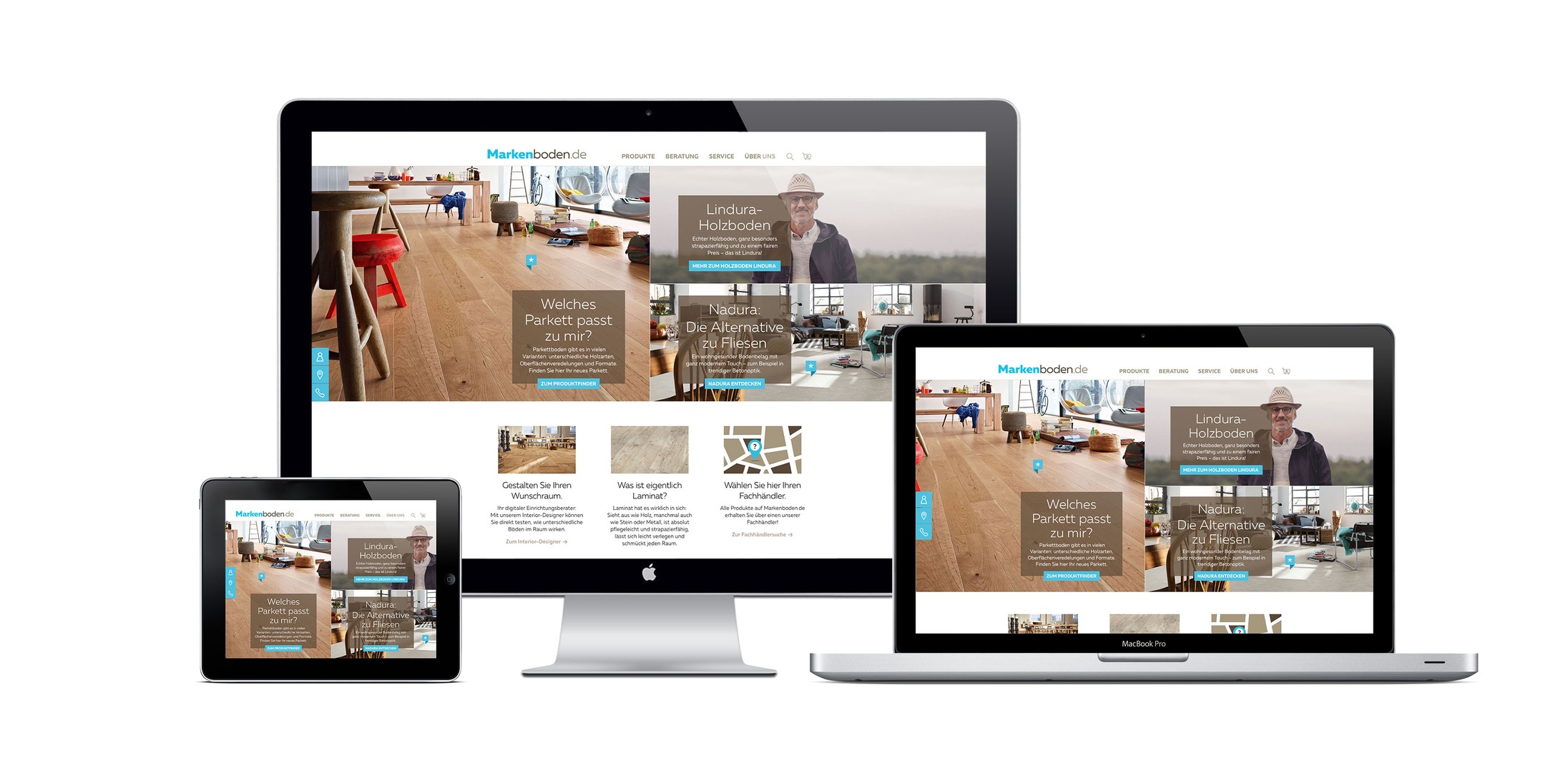 How Neos made the difference


Markenboden.de combines commerce and content. This mixture of sales and marketing mechanisms relies heavily on the used content management system. Using Neos and the underlying Flow application framework enabled us to integrate data and functionality from external applications like Magento or a remote ERP system.
This approach allowed Markenboden.de to use the best of both worlds: Magento bears all sales-related responsibilities in the background while Neos provides the editorial workflows and delivers all content to the customer. This way Markenboden.de keeps the freedom of implementing newly designed guided shopping tools, an interactive configurator that presents floorings in different rooms, and other content marketing solutions.
Thanks to Neos, we were also able to have true multi-tenancy by integrating more than 230 specialist retailers with individual profile pages on Markenboden.de. 
---
Easy editing
The intuitive editing process in the Neos backend is key to regular and fast updates and expansions of content. Plus, it is fun to work with the fast and well-arranged Neos interface!

True multi-tenancy
More than 230 specialist retailers can showcase themselves on Markenboden.de – each of them with individual prices and delivery options.

SEO
Automatically created and updated sitemaps, automated semantic SEO via schema.org markup, canonical URLs, an inline-content editor, or the possibility to provide different meta-tags help editors achieve better rankings in search engines.

---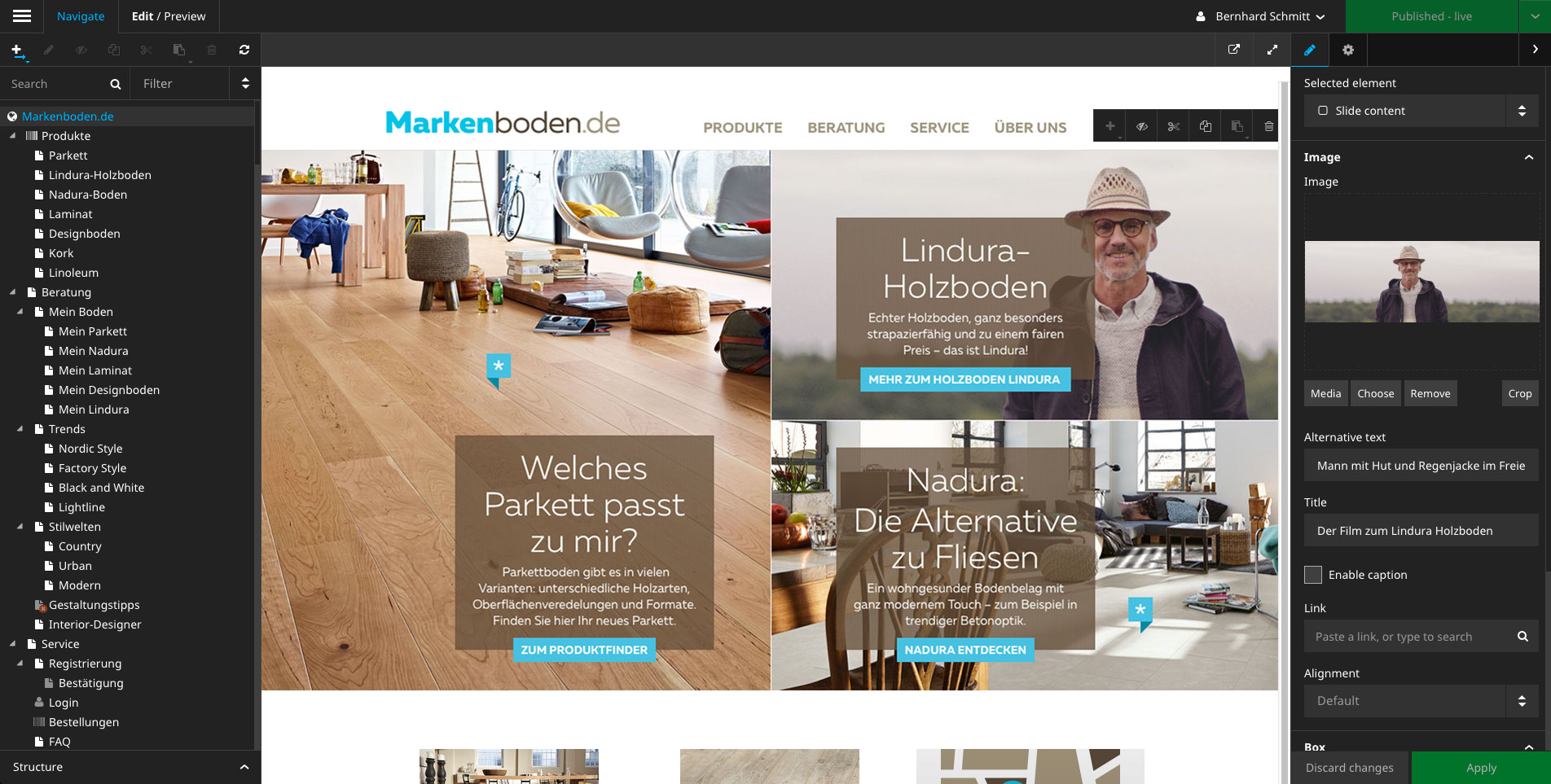 "With Markenboden.de we are able to meet the various requirements of our customers: exploring new flooring and buying at a local retailer, consulting a specialized partner before ordering online or using guided shopping tools to order online directly.
Neos allows us to offer this wide range of information, inspiration and counseling."
CORE4 is a full service digital agency from Hanover, Germany with more than 14 years of experience. We develop successful ideas, concepts, and solutions for renowned clients such as Lamborghini, Volkswagen, the German publishing group Bastei Lübbe, or the flooring producer MeisterWerke Schulte GmbH.