Sophisticated Multichannel Platform based on Neos CMS
VVW is a Karlsruhe-based publishing house specializing in literature on the insurance industry. Since their start in 1946 they have established themselves as the market leader for German insurance literature with over 1,600 available titles to date. Products range from standard reference works for education over exclusive monographs to regularly released magazines. With their platform be.invalue, they created a centralized information hub for various insurance matters. Topics include management and organization, financial mathematics, risk management, liability and indemnity law and many more.

---
No-compromise digital transformation of a specialist publisher
Exploring new possibilities with Neos CMS
The project presented an exciting challenge because it involved the interaction of e-commerce, complex content maintenance at various levels with appropriate permission management, cross-channel options including conversion tools... And all of this brought together in the content management system Neos.
The Neos data structure proved to be ideal for the project's complex platform: the underlying Neos tree-like data structure is similar to the DITA data format on which the project's content is based. This enabled us to use the internal Neos structures for further implementations like the search.
Also, the Neos interface can visualize the structures of the data format, which makes it very easy for editors to find their way around. For this project we received the Neos Gold Award at Neos Con 2018.
However, the project was not only interesting from a technical point of view: The platform creates an opportunity for publishers to establish a new business model in the digital age. This has been achieved by leveraging the large content treasure from the backlist, magazines and online content. Once brought together, categorized and searchable, an extremely powerful product arose: namely the access to specialist knowledge via search. In this way, experts from the insurance industry not only receive a subscription, but real help in their daily work.
A new business model with an elaborate online platform: this is what we have realized with the specialist publisher for the insurance industry VVW. The focus is on answering technical questions from customers based on the great content treasure from books and magazines.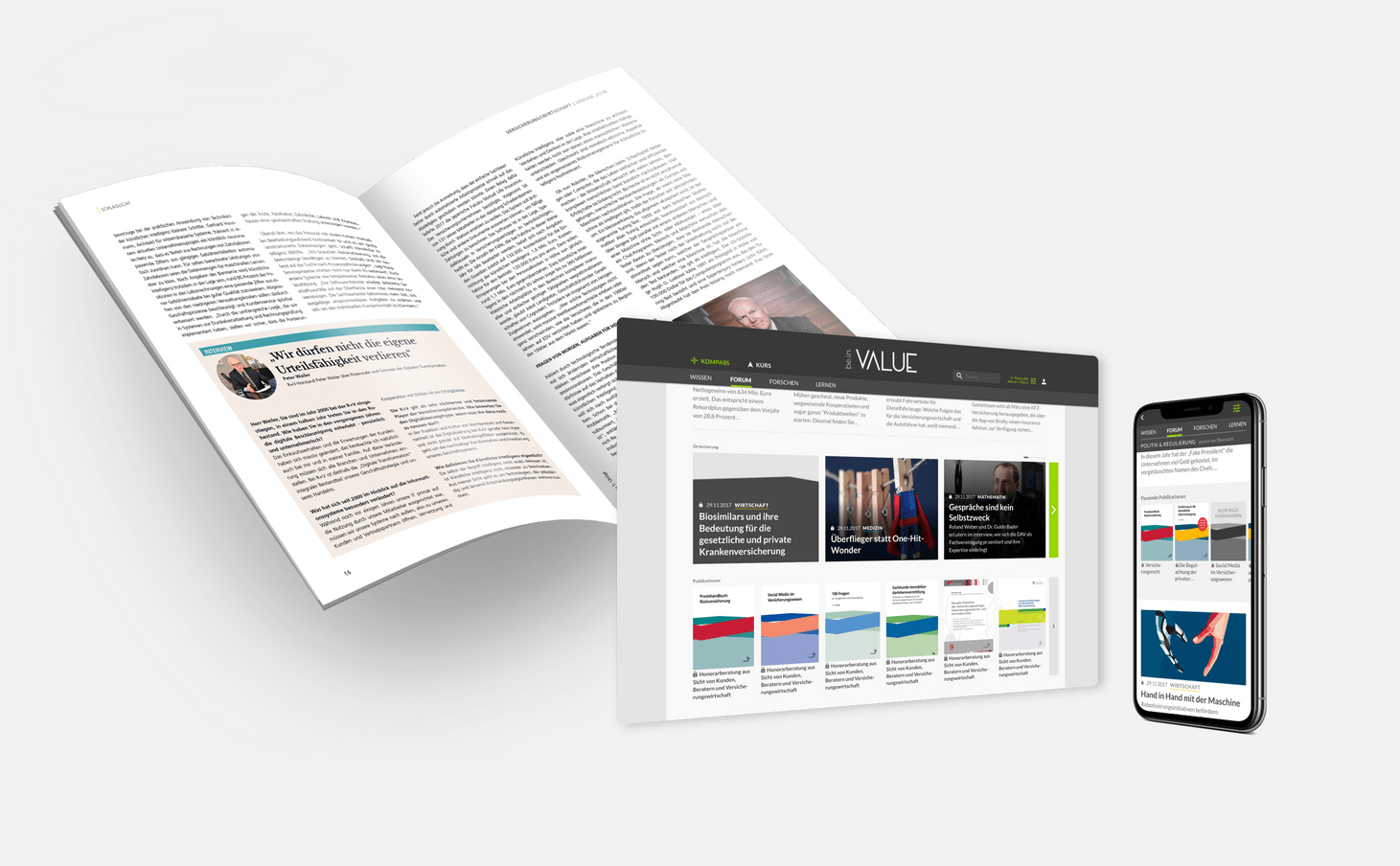 Technical Highlights
More than 500,000 nodes in Neos CMS
Complex rights management
Intelligent conversion tools
This multichannel platform brings the publishing house into the digital age.
---
Exporting articles from Neos CMS into Adobe InDesign is made possible through three main components. Firstly, the article data is fed into Neos by editors using a custom DITA view. The article is then fetched by an electron app on-demand and passed into a selected set of Adobe InDesign templates. Some small manual finishing touches transform the online article into a printable document in a matter of seconds.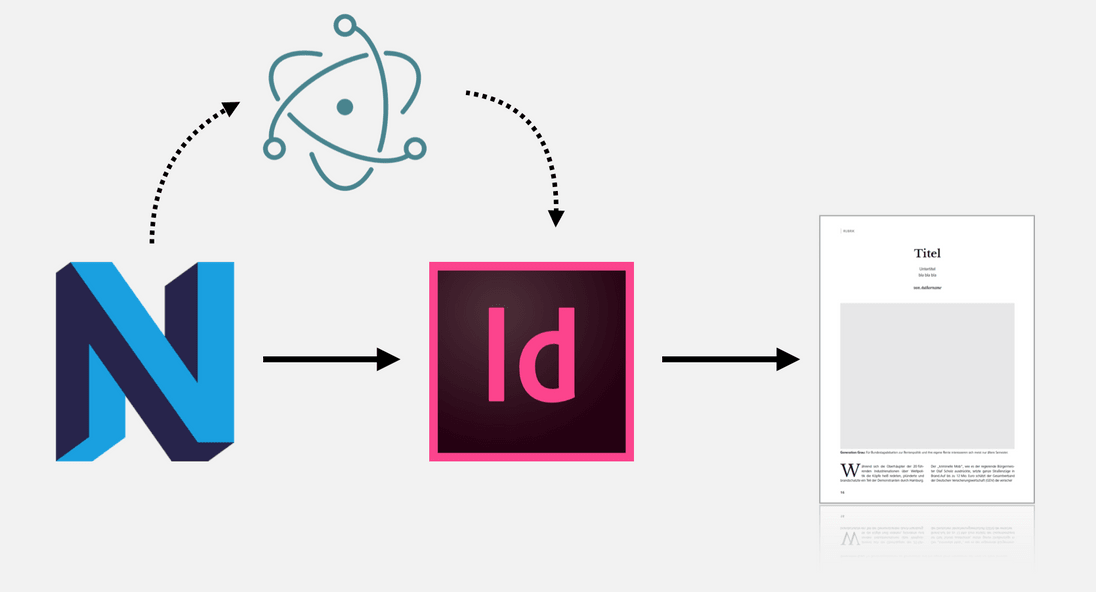 See the publishing workflow in action.


All publication data is stored in the DITA format and can be categorized into 8 distinct category dimensions and can be edited both in a user-defined DITA view and in the web view.
User-defined Neos CMS React UI elements for editing footnotes and importing tables from Excel
The articles can be automatically transferred to Adobe InDesign thanks to the article manager - a specially developed, cross-platform electron app.
Export of the DITA data of a complete issue to the Woodwing Publishing format.
Individual user administration to allow or disallow access to parts or all of the content.
Automatically generated newsletter consisting of news, ads and a job market with MJML.
---
punkt.de is one of the leading Neos agencies in Germany. We provide services around Neos since Neos 1.0 and have build various installations from public websites to complex user driven portal solutions. With our engagement from sponsoring NeosCon to our core team members we want to support Neos and make sure that we can provide great Neos-based solutions to our customers that are stable as well as flexible over years.