CORE Kites
"CORE Kites" is a brand of the German kite pioneer Hiss-Tec GmbH & Co. KG. We consciously say no to yearly release cycles and short lived products. Instead we take our time to develop high end kite surf gear with experienced kiters and test them thoroughly worldwide. This allows us to deliver the highest performance, safety, quality and service in the market.

---
How Neos made the difference
The customer chose Neos when the new website design was presented with five different content management systems. The inline editing in combination with custom node types that reflect CORE Kites's business in the content structure paved the way for Neos.
Neos allowed the creation of a visually and emotionally appealing website that is still straight forward to manage in the backend. The CORE Kites website was created with a mobile-first approach and is optimized for mobile devices with touch input as well as wide-screen desktops. Outstanding images that already unfold their visual splendor in the Neos backend combined with interactive elements give the editors a direct feel of the final website while creating the content.

---
Custom content types
Neos allowed us to define custom document node types for the product section. Every product is a "document" with individual properties. The flexible content model in Neos made it possible to represent the products - the centerpiece of the website - ideally with little development effort.

Multi-language support
The editors at CORE Kites give very positive feedback for the way Neos handles multiple languages. The inline editing in combination with the content dimensions are great tools for the editors to realize their marketing ideas.

Media assets in the cloud
The built-in cloud support in Neos made it almost effortless to use KeyCDN to store all editorial assets. This improved the asset delivery performance which was especially important with the focus on high quality images.

---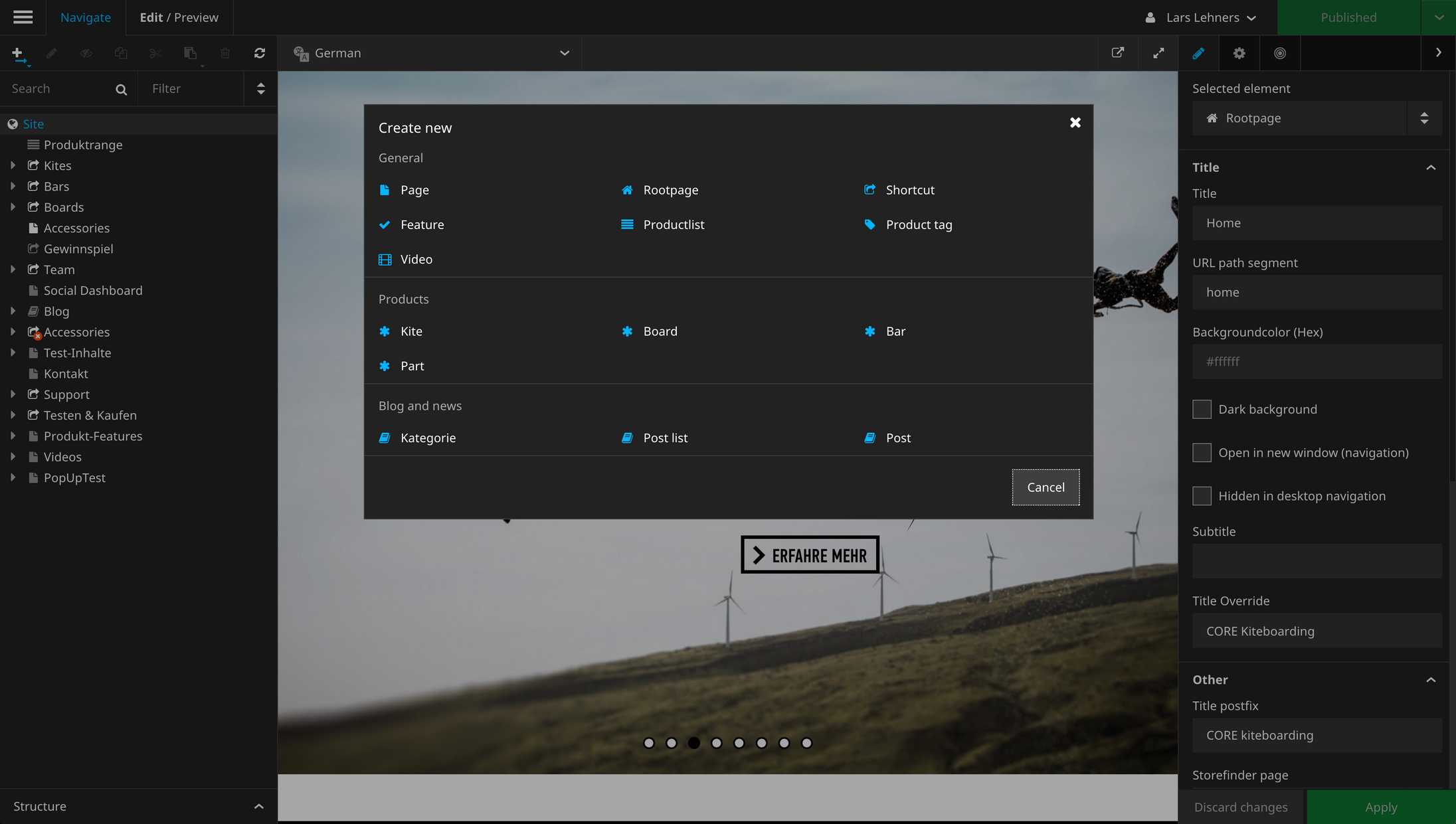 "The option to develop custom content types in Neos is amazing. We could give the editors great freedom for the design of their individual sites."
networkteam develops tailor-made applications and future proof solutions for web and mobile. We help companies to utilize digital media, optimize existing processes or establish new business areas with innovative technology. Our team of longtime experts has a high quality awareness and always puts a focus on outstanding user experience.